Repetitive Stress Injuries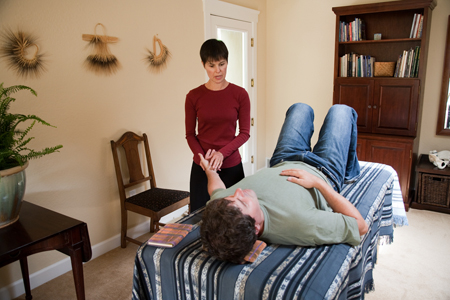 The Alexander technique is an important resource for people suffering from repetitive stress injuries. With it we can learn to protect ourselves from further harm as we return to our daily activities. We learn to bring awareness to the subtle aspects of work habits that contribute to strain.
We begin by discovering how to release into movement, allowing chronically overworked muscles to lengthen.  All action is carried out by consciously reducing compression in joints and learning to use only the force that is required. Students often notice that their actions feel both smoother and lighter.
Our goal is to change musculoskeletal habits that constrain movement. Doing so will allow you to reestablish postural reflexes that make your daily activities less fatiguing. Working with balanced support reduces strain on tendons and joints. This is the best protection against recurring injuries.